Full - Service Packaging and Shipping
Moving Supplies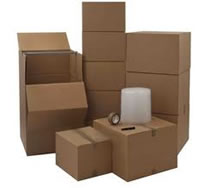 Moving can be exciting… and tedious. Pak Mail of Battle Creek has the supplies you need:
Moving boxes (small, medium, large, wardrobe, specialty)
Tape
Newsprint packing paper
Mattress covers
Sofa and chair covers
Markers
Labels
Bubble Wrap®
Packing peanuts
And advice!
Do you have an extremely fragile item? A valuable painting? We can help you prepare those items for moving from Battle Creek. Or, if you like, we can safely pack it and then ship it to you when you're ready to receive it.
Request a Free Online Estimate or call us at 269-660-1985

Pak Mail of Battle Creek

ADDRESS:
30 E. Columbia Ave., Ste F-1
Battle Creek, MI 49015
PHONE NUMBER:
269-660-1985
EMAIL:
ship@pakmailbc.com
FAX:
269-660-1987
Hours of Operation:
Mon - Fri
9:00 am - 6:00 pm
Saturday
10:00 am - 1:00 pm
Sunday
Closed

Proudly serving Battle Creek, Marshall, Kalamazoo, Portage, Coldwater, Charlotte, Richland, Hastings, Galesburg, Union City and all surrounding areas...