Full - Service Packaging and Shipping
Greeting Cards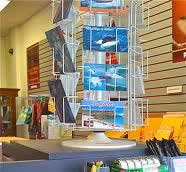 Pak Mail of Battle Creek carries an array of Avanti everyday and winter holiday greeting cards. Our everyday selection includes birthday, anniversary, new baby, thank you, congratulations, friendship… and more! Our winter holiday cards are available in late October. Stock up for future events or select one for the gift you're sending today. Avanti cards express just the right sentiment… in a fun way.
Click here for more information about the Avanti line.
Request a Free Online Estimate or call us at 269-660-1985

Pak Mail of Battle Creek

ADDRESS:
30 E. Columbia Ave., Ste F-1
Battle Creek, MI 49015
PHONE NUMBER:
269-660-1985
EMAIL:
ship@pakmailbc.com
FAX:
269-660-1987
Hours of Operation:
Mon - Fri
9:00 am - 6:00 pm
Saturday
10:00 am - 1:00 pm
Sunday
Closed

Proudly serving Battle Creek, Marshall, Kalamazoo, Portage, Coldwater, Charlotte, Richland, Hastings, Galesburg, Union City and all surrounding areas...