Full - Service Packaging and Shipping
International and Military Shipping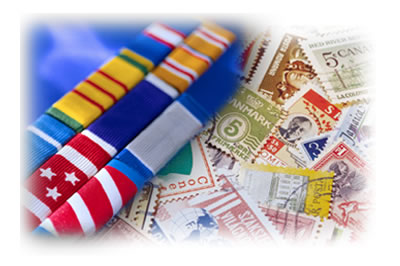 Need to send baby shower gifts to your daughter living in Italy? Or how about sending a military serviceman a care package? Customs forms can be complicated and challenging. No package will be delivered without the form completed correctly. At Pak Mai Battle Creekl, we simplify the process by helping you to complete the necessary forms to make international shipping as easy as mailing a letter.
Customs forms aren't the only head-ache when shipping internationally. There are specific and varying item restrictions for sending your package overseas. Reading a list of rules and regulations can be overwhelming. If the rules are not followed, it could mean long delays in delivery. Check out the list below for a few general but helpful pointers.
Batteries must be removed because electronic devices can inadvertently go off while in transit. They just don't want things ticking, vibrating, our making any kind of noise like clocks or radios. Other prohibited items include hazardous or flammable material, (including cologne), aerosol cans, firearms, furs, perishables, plants, tobacco, plants and liquor to name a few.
Avoid sending anything that will melt such as chocolates. Also, it is recommended to avoid sending very fragile items since the shipping process may take multiple truck loads and unloads increasing the risk of damage.
International shipping can be expensive depending upon the speed of service, distance, weight and package dimensions. Of the factors that determine the rate, weight and size are very important. When possible, select lightweight items for shipping. Packages less than 4 pounds are the most economical to send. Keep in mind also, that box and packing material adds to the total weight.
Military shipping rates are the same as domestic rates since APO and FPO zip codes are to military post offices located within the U.S. Military post offices distribute mail and packages to overseas personnel as a free service, however custom forms must be completed as usual.
Request a Free Online Estimate or call us at 269-660-1985

Pak Mail of Battle Creek

ADDRESS:
30 E. Columbia Ave., Ste F-1
Battle Creek, MI 49015
PHONE NUMBER:
269-660-1985
EMAIL:
ship@pakmailbc.com
FAX:
269-660-1987
Hours of Operation:
Mon - Fri
9:00 am - 6:00 pm
Saturday
10:00 am - 1:00 pm
Sunday
Closed

Proudly serving Battle Creek, Marshall, Kalamazoo, Portage, Coldwater, Charlotte, Richland, Hastings, Galesburg, Union City and all surrounding areas...