Full - Service Packaging and Shipping
Cargo Freight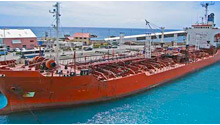 For your ocean freight cargo shipping needs, Pak Mail of Battle Creek will crate, pack, and ship freight to and from any major port. Frequent departures, targeted schedules, and preferred space allocations allow cargo to flow smoothly to its final destination.
Our knowledgeable international cargo shipping specialists will handle your booking, arrange for a convenient pickup, and manage logistics for efficient ocean freight cargo transportation. We are experienced in customs and import/export laws governing ocean freight.
We offer full cargo declared value coverage for all types of shipments.
Less than container
Full shipping container
Over-sized freight cargo shipping
Door-to-door
Door-to-port cargo shipping
Specialized equipment
Combination sea/air service
Request a Free Online Estimate or call us at 269-660-1985

Pak Mail of Battle Creek

ADDRESS:
30 E. Columbia Ave., Ste F-1
Battle Creek, MI 49015
PHONE NUMBER:
269-660-1985
EMAIL:
ship@pakmailbc.com
FAX:
269-660-1987
Hours of Operation:
Mon - Fri
9:00 am - 6:00 pm
Saturday
10:00 am - 1:00 pm
Sunday
Closed

Proudly serving Battle Creek, Marshall, Kalamazoo, Portage, Coldwater, Charlotte, Richland, Hastings, Galesburg, Union City and all surrounding areas...