Full - Service Packaging and Shipping
Antique Shipping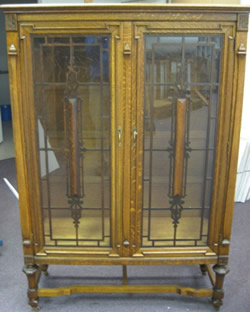 Pak Mail of Battle Creek takes special care with antiques – high value or simply sentimental, sturdy or extremely fragile. Antiques can be family heirlooms, furniture, paintings, framed family photos, crafts, or sculptures. They are often one-of-a-kind irreplaceable works of art.
Our packaging is exceptional for protecting against damage. But in the unlikely event of damage or loss, Pak Mail has value coverage available to its customers to cover the value of the artwork. We have the support of our Pak Mail corporate value coverage in addition to any coverage the shipping service may offer. A few things we ask our customers to do before shipping highly valuable pieces:
Keep purchase receipts or appraisals as evidence of value.
If there is no evidence indicating value, seek to have it documented in some fashion such as a quotation for similar item, publication or appraisal.
Take several pictures of the item to document its condition.
Request a Free Online Estimate or call us at 269-660-1985

Pak Mail of Battle Creek

ADDRESS:
30 E. Columbia Ave., Ste F-1
Battle Creek, MI 49015
PHONE NUMBER:
269-660-1985
EMAIL:
ship@pakmailbc.com
FAX:
269-660-1987
Hours of Operation:
Mon - Fri
9:00 am - 6:00 pm
Saturday
10:00 am - 1:00 pm
Sunday
Closed

Proudly serving Battle Creek, Marshall, Kalamazoo, Portage, Coldwater, Charlotte, Richland, Hastings, Galesburg, Union City and all surrounding areas...